Scenic Walks
Bens Walk Nowra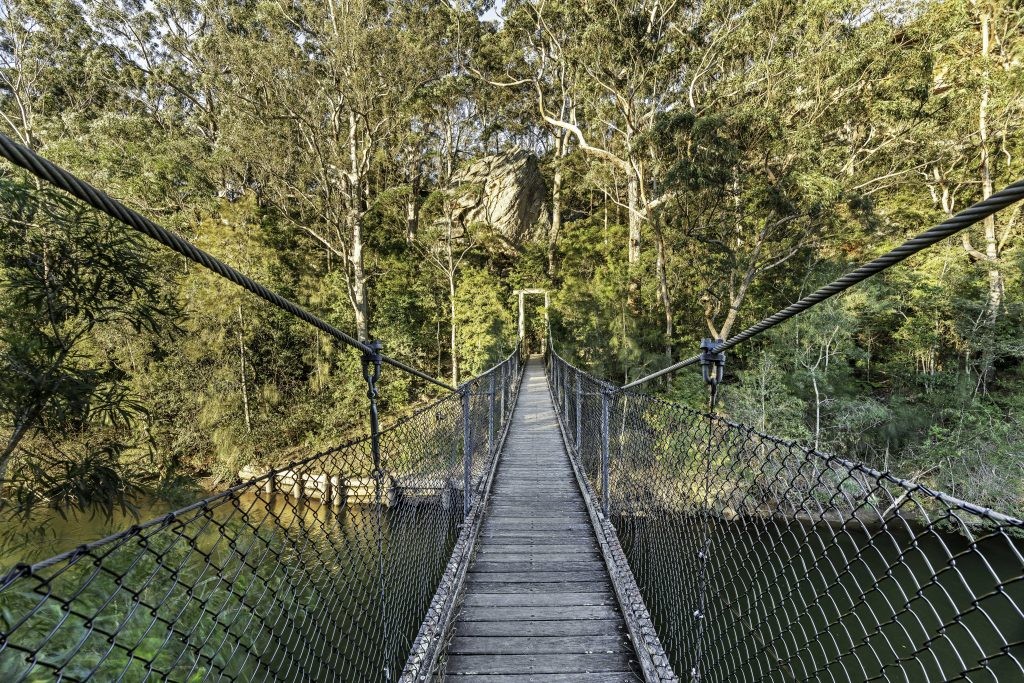 Suspension Bridge, Ben's Walk, Nowra.
During the Great Depression around the 1930's, there were a number of homeless living in caves below the escarpment at Nowra Creek. Mr Ben Walsh came up with the idea of employing the men as labourers, assisting him to build a walk to link the Showgrounds above the escarpment to West Nowra.
Affectionately named Ben's Walk, the leisurely stroll totals 5.5km starting at the Showgrounds and ending at West Nowra. A shorter return walk taking approximately 20 minutes to complete commences at the Showgrounds just near 'Hanging Rock' and returns at the footbridge that spans the Nowra Creek. Both options provide stunning vistas of the Shoalhaven River and Nowra Creek, with superb views of the golf course and mountain scenery able to be enjoyed from vantage points along the way. A suspension bridge has been constructed crossing Nowra Creek and providing access to Depot Farm Recreation Reserve, the perfect spot for a picnic.
Bomaderry Creek Walking Track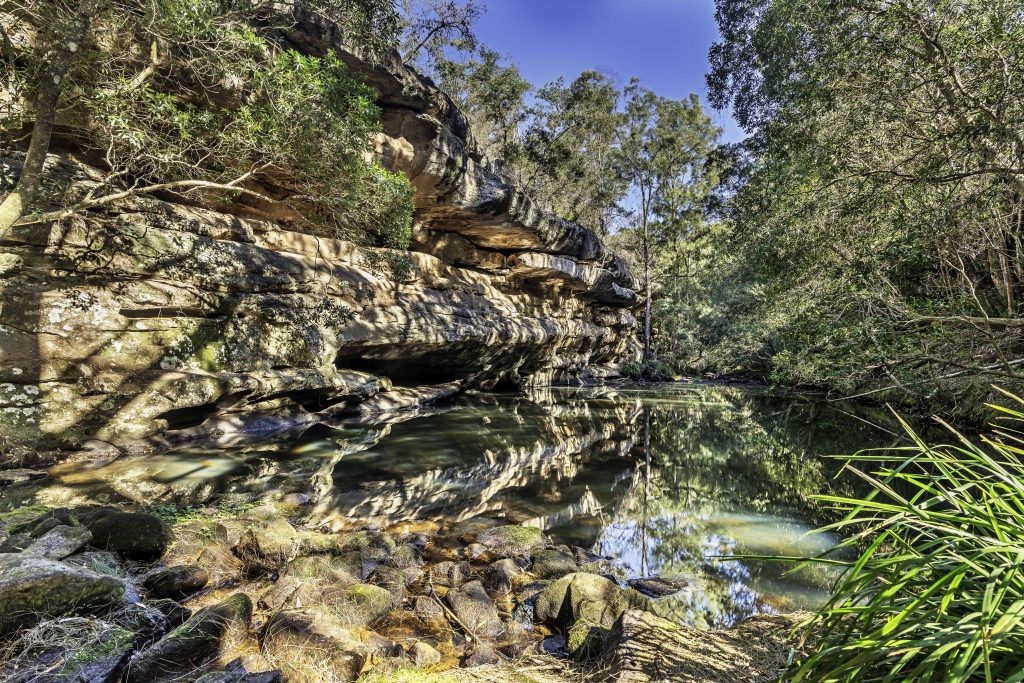 Bomaderry Creek Walking Track.
Tucked away behind the Princes Highway at Bomaderry an escape from the hustle and bustle of everyday life can be found. Cool forest, scattered boulders and soaring sandstone faces can be found just a short stroll from the tracks entrance. The track follows Bomaderry Creek which has carved a course through this impressive landscape filled with rock walls, overhangs and caves. Their are a variety of walks to choose from; A 5.5km return walk along the Eastern and Western tracks will take around 3 hours, A 1.4km return walk along the Western track to Rock Crossing, returning to the track head via Mossy Gully will take around 1 hour, or perhaps an even shorter stroll from the entrance to Bearnie's lookout will still provide a grand vantage point.
The track comes alive with wildflowers during Spring, whilst the relaxing sound of running water can be enjoyed all year round. The walk is mostly flat with a few steps and one vertical ladder approximately 1.5m high which provides access over a large rock formation. Picnic and BBQ facilities are provided at the Weir track head as well as a detailed map of the area and all included tracks. Dogs are allowed on leashes and kids will love the huge Aboriginal rainbow serpent mural in the picnic area, making the Bomaderry Creek Walking Track a great option for a family day out in the fresh air.
The Grotto North Nowra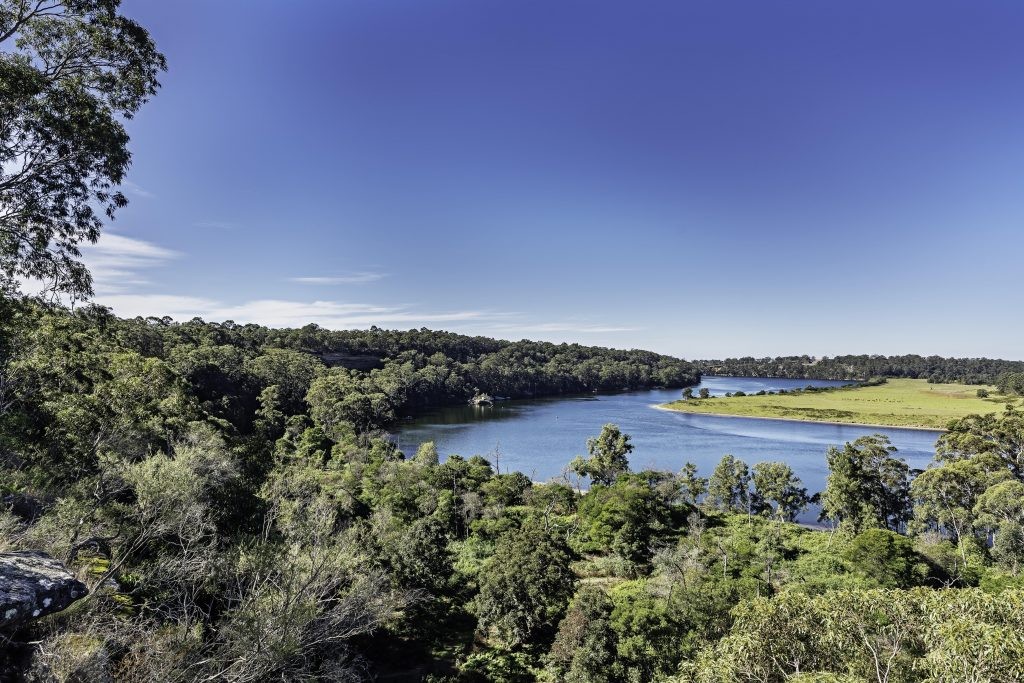 One of The Grotto's 4 lookouts.
The Grotto Walk commences at Yurunga Drive in North Nowra, where a spectacular lookout over the Shoalhaven River can be found. After the breathtaking views have been enjoyed a right turn will present the start of the track. A large overhanging rock called the Grotto gives its name to this walk. A steep descent in parts the track zigzags down 45m from the cliff tops to the banks of the Shoalhaven River. Beautiful scenery filled with lush greens and imposing cliffs more than makes up for any effort expended with the calls of native birds adding to the ambience. The walk in its entirety is a two kilometre loop taking between one and two hours with the option to visit all four lookouts at the top of the cliffs.
The track passes through an old farm and orchard which belonged to John Hanson in the 1920's and some original trees can still be found. This place makes the perfect spot for a picnic and a short way down the track a set of zigzagging steps will lead you to the top in around 7-8 minutes. A rewarding walk filled with superb views of the river below for the capable walker.
Recreational Activities

Roxy Theatre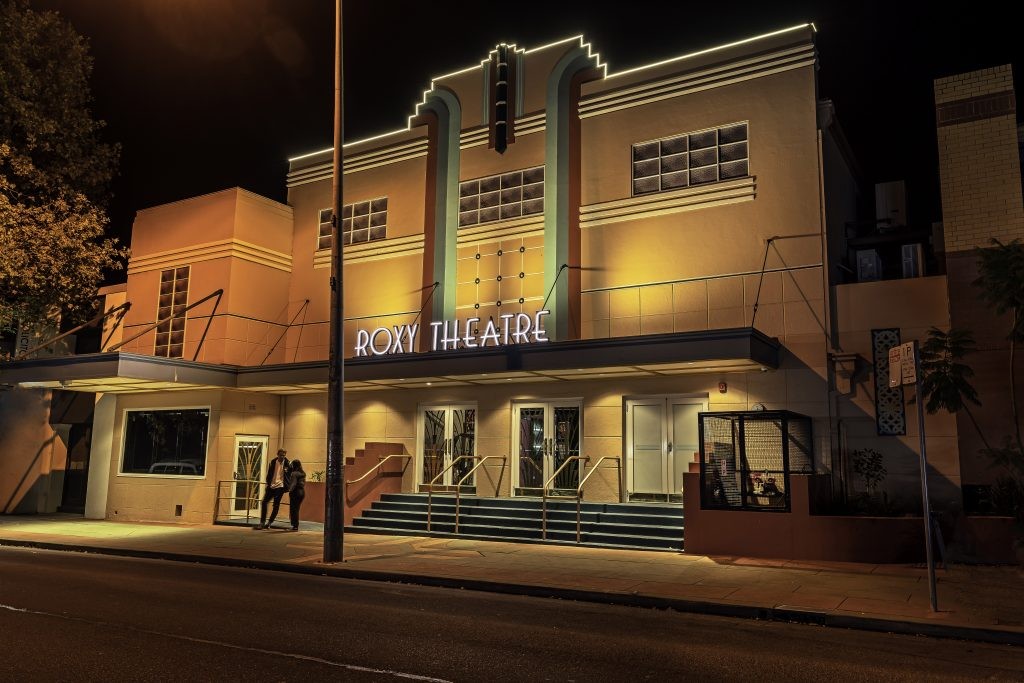 Roxy Theatre, Nowra.
In operation for over 85 years, the Roxy Theatre in Berry Street Nowra provides a dose of both history and entertainment. Having recently completed a full facade facelift whilst keeping true to its art-deco history the cinema complex has come a long way since its humble beginnings in 1935. Originally housing just one screen playing Smokey and The Bandit five times daily, the theatre now has five big screens showing all the latest blockbusters as well as selected arthouse and special event screenings all with the latest in projection and digital surround sound technologies. The familiar smell of warm popcorn, a staple of the cinema wafts through the air as you grab the original brass handles of the front doors which have been restored to their former glory. A comfortable and satisfying theatre experience.
Flip Out Trampoline Arena Nowra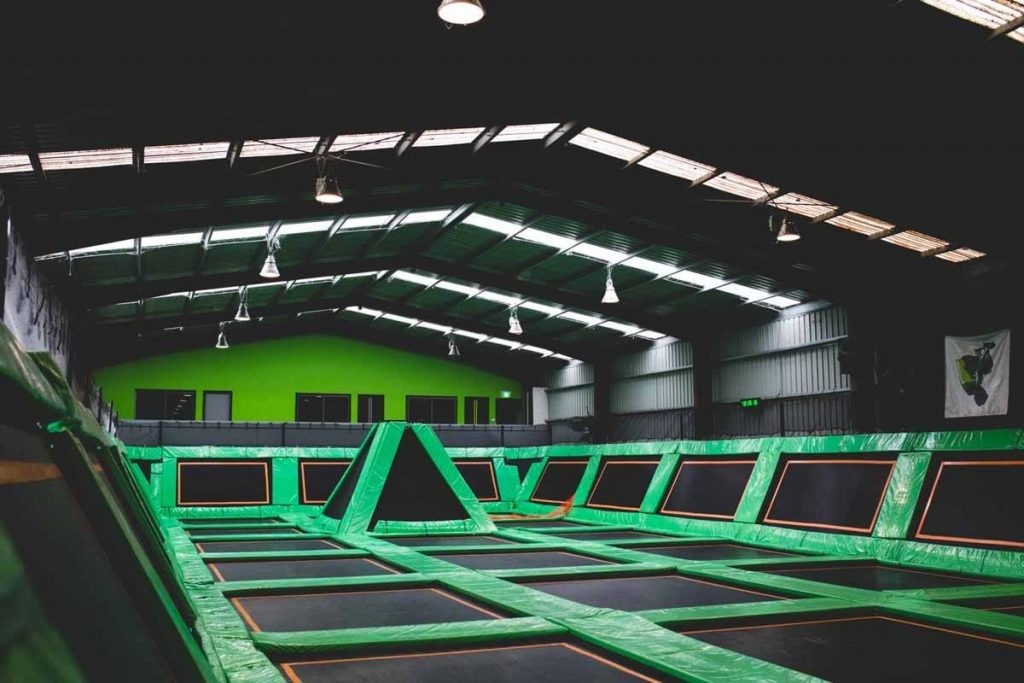 Flip Out, Nowra.
Located on Tom Thumb avenue in South Nowra, Flip Out is an indoor trampoline arena that can be enjoyed by kids, teens and adults alike. A great way to be active, stay fit and is much more fun than traditional exercise. A safe place out of harms way where everyone can learn and show off, definitely worth a visit, so why not bounce?
Shoalhaven City Lanes – Ten Pin Bowling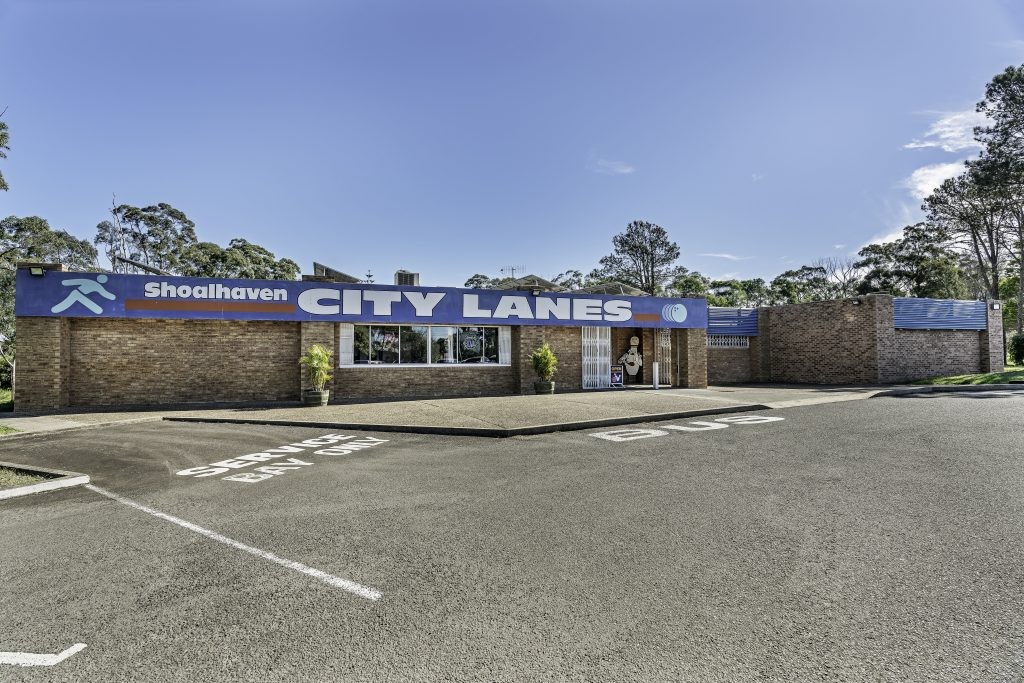 Shoalhaven City Lanes, Bomaderry.
Located on Narang Road in Bomaderry, Shoalhaven City Lanes is the local ten pin bowling attraction including fun filled special events and cosmic bowling every Friday and Saturday evening from 8pm. With 16 lanes, arcade games, pool tables, drinks and snacks this alley has it all. A great place for the whole family to hang out as a group and have some fun.
Museums
Fleet Air Arm Museum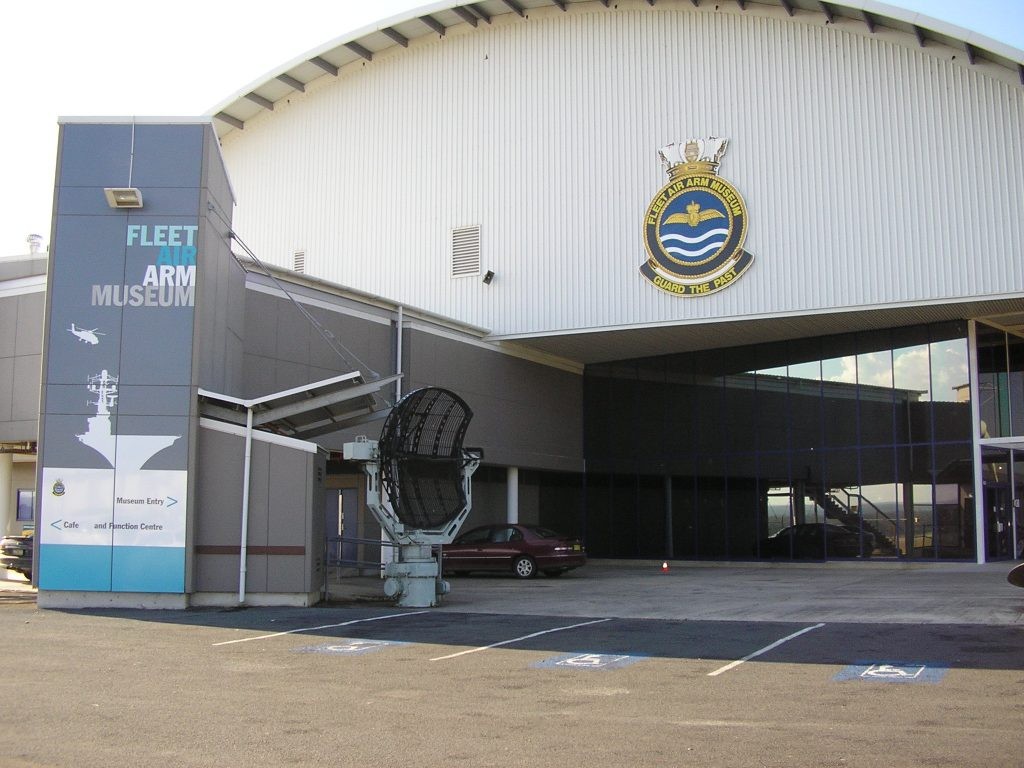 Fleet Air Arm Museum, HMAS Albatross, Nowra.
An impressive space, the museum boasts a 6000m2 two storey exhibition centre, function centre, souvenir shop, function centre, theatre and airfield viewing platform. Entry is just $10 for adults, kids (under 16) are free as well as any defence force member with a valid ID. The museum is open seven days a week, excluding New Year's Day, Good Friday, Easter Monday, Christmas and Boxing day. Guided tours can be pre-booked for bus groups at no extra charge. The exhibition centre provides a space to explore and experience the story of naval aviation from its beginnings to the present day with the museum's verandah overlooking the historic airfield at HMAS Albatross, which has served various branches of the Defence Force since it was established in 1941. The exhibition displays examples of both allied and foreign aircraft, such as a World War One Sopwith Pup, a4 Skyhawk jet fighter and the MiG-17 fighter. Showcases and audio visual displays explain the stories of these aircraft providing details on who flew and fixed them. The Museum also has a flight simulator providing a 'virtual experience' for all ages. Fun and education the Fleet Air Arm Museum is a great place to visit young and old alike.
Meroogal House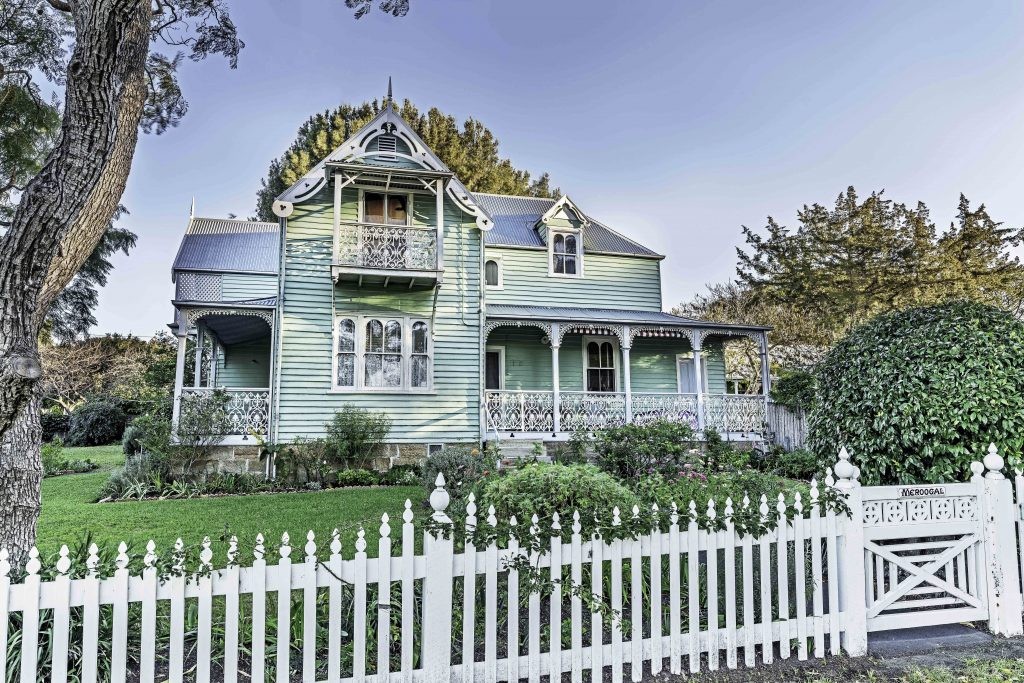 Meroogal House, Nowra.
A few blocks from the town centre of Nowra, a rare historical artifact can be found in the form of a stately home. Meroogal House, barely changed since it was built in the 1880's, the distinctive 'Carpenter Gothic' house has been loved and maintained by four generations of Thorburn and Macgregor women. Evidence of the pleasures and labours of daily life are present with many of their belongings – favourite books and ornaments, furniture, photographs, diaries and journals, newspaper clippings, receipts and recipes, appliances and clothes still remaining relatively untouched within the home. Not to mention the garden, although reduced from its original size, it still provides fruits and fresh produce that hint at their self-sufficiency and hospitality. A true step back in time Meroogal is well worth the visit.